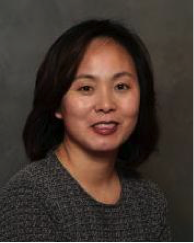 Soonhyang Kim, Ph.D.

Assistant Professor
TESOL Program Coordinator
University of North Florida, USA

Soonhyang Kim, Ph.D., is Assistant Professor of TESOL at University of North Florida, Jacksonville, Florida, U.S.A. Her recent research interests are pre-/in-service teacher preparation, second and bilingual language/literacy development, academic oral classroom discourse, non-native, English-speaking teacher issue; and online teacher education. Her research-based articles in peer-reviewed journals appear in The Modern Language Journal, English for Specific Purposes, Journal of Praxis in Multicultural Education, International Journal of TESOL and Learning, International Journal of Education and Culture, Journal of Excellence in College Teaching, Asian EFL Journal, etc. She is chair of the Non-Native, English-Speaking Teacher Interest Section (NNEST IS) and former chair of Higher Education Interest Section at International TESOL.